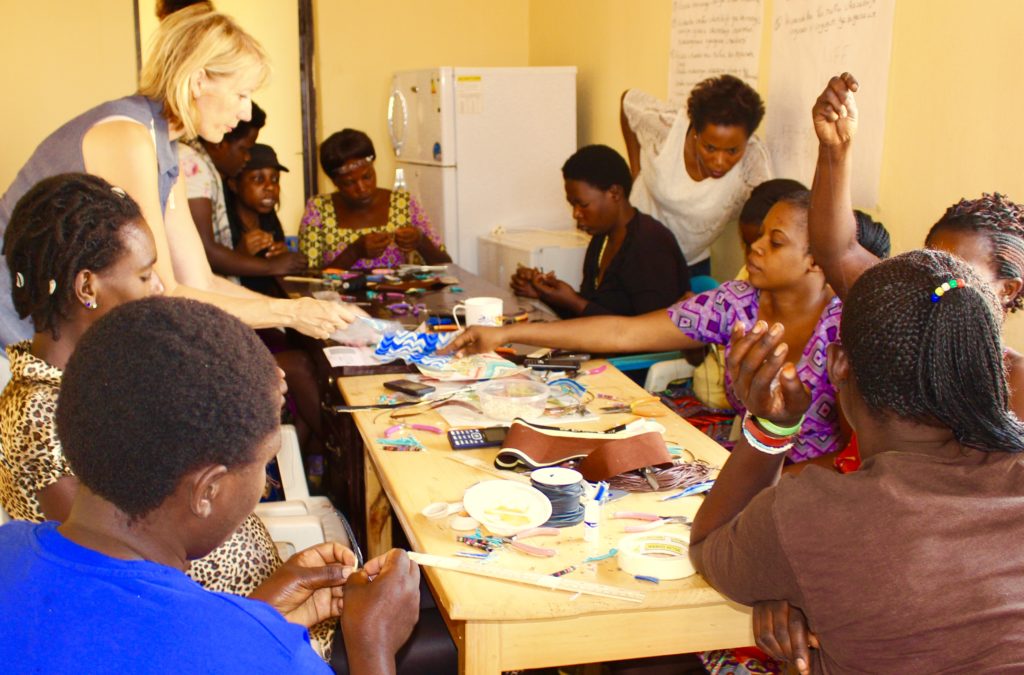 Their faces upturned.
Waiting,
Expectant.
Was this Mzungu (white person) going to impart anything useful? Anything interesting?
A tapestry of beauty and color, these women sat along the work table with expressions as varied as the patchwork quilt covering the end of my bed.
Some gazed curious,
Some dared hope,
Others hid expressionless as life had taught them long ago and depression danced a funeral dirge on their soul.
To survive–they all know the mantra, pounded into their vey beings:
There are no room for feelings,
This is your lot in life.
Lonely,
Alone,
This is all you get.
This. Is. All. You. Deserve.
But the most upsetting shock to my American mind, was knowing some were illiterate. I have no idea which ones, they all seemed bright and intelligent. I cannot fathom being a grown woman and never knowing the pleasure of diving into a good book on a rainy weekend or never knowing how to read instructions, or signs, or write a love letter.
Another notation on my lengthy mental checklist of "Things I take for granted."
But I am a "Mzungu", a rich white person.
No one would call me rich in the states, just an average working woman.
But there, in the exotic Land of a Thousand Hills, amidst more than a thousand pockets of poverty, I am rich beyond their wildest dreams.
I have two cars. I have a garage to put them in. I have more beds than people in my house. And have a refrigerator so full of food, that sometimes those unlabelled plastic containers get shoved to the back of my refrigerator and are growing gross things before I find them.
Then I began to speak instructions as the words flowed through the mouth of the translator.
Over, under, loop and pull.
Over under, loop and pull.
And suddenly to their delight, a macrame bracelet began to emerge.
Like small children begging for affirmation, they held out their knot patterns for inspection.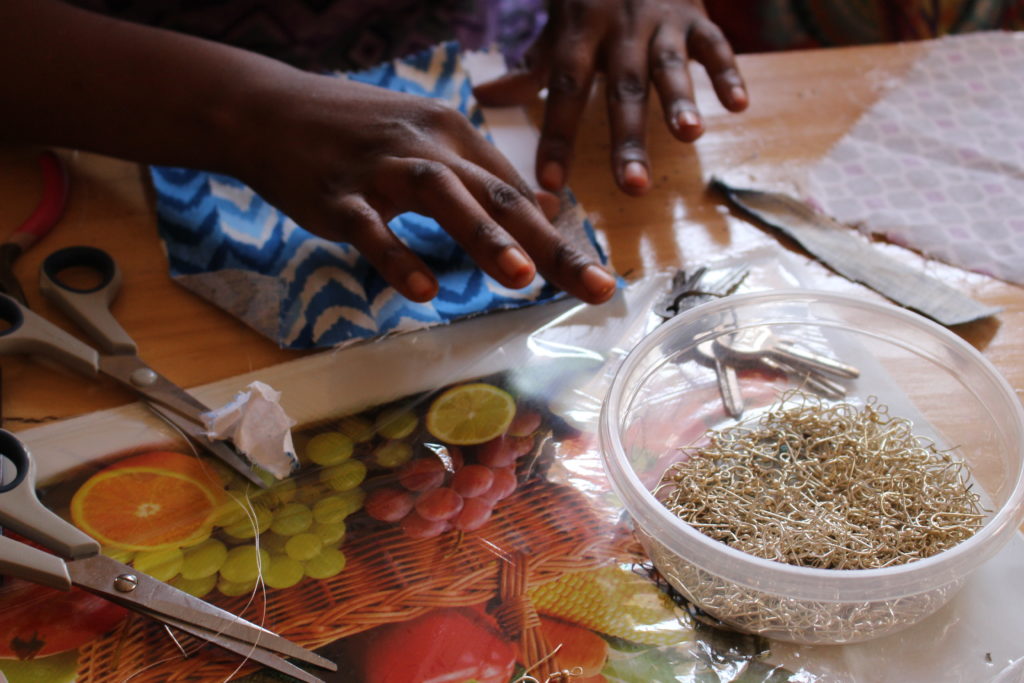 As I checked their work, smiling nodding and murmuring "Good," over and over again, the shuttered gaze began to raise, their smiles flashed frequent, and confidence shone over their new accomplishment.
I sat and worked among them, while my lone white hands flashed a pale rhythm along side their dark ones. I couldn't help but wonder when they last heard that they were good at anything, or received any words of encouragement no matter how small?
So little time, so much to do…
I know there are many places God can use me stateside, but…
I felt like I was needed and wanted and could help make an immediate difference.
And give them a window to a different future.
Give them hope.
Show them an exit route from the streets of prostitution to the road of legal employment.
I want to go back tomorrow.
Yet what tiny offerings I could impart pales with the honeyed words of scripture they are immersed in each morning.
He is the real life-changing element in this story,
Not me.
His compassion knows no bounds of country or race.
He scoops you up, he scoops me up, he scoops up the hopeless and broken women of Rwanda.
***************
Psalm 18:16 "He reached down from on high and took hold of me; he drew me out of deep waters."
-Quit trying to navigate life on your own.
-Ask him for his perfect help.