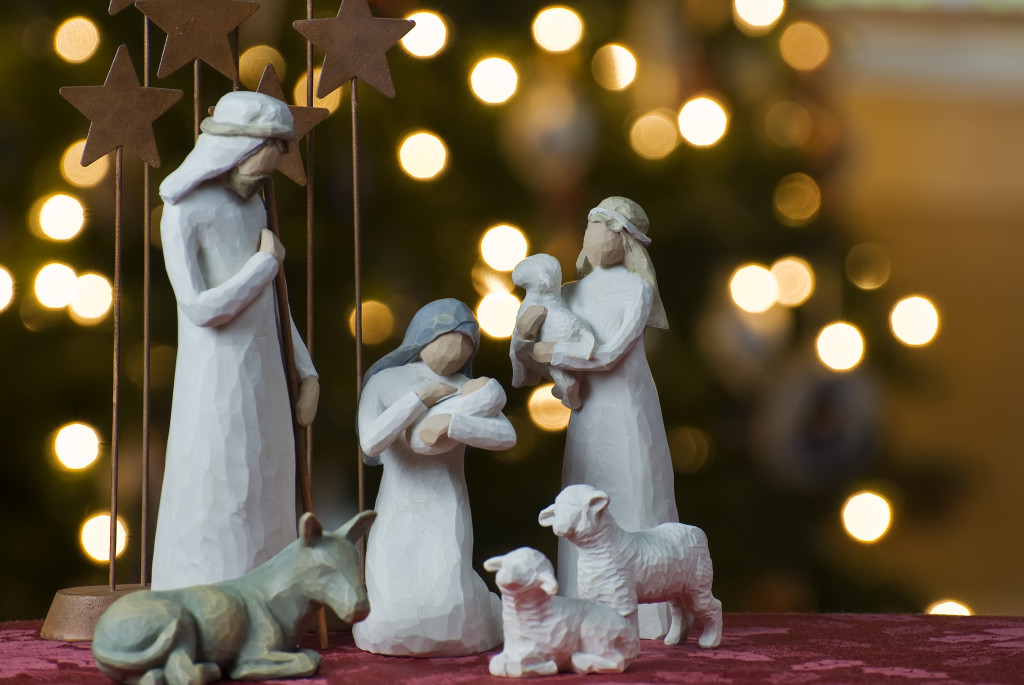 I saw him on the way to our Christmas gathering,
The lone pilgrim.
Causing me to pause in my mind-spin of checklists,
Did I get all the packages loaded? Did I forget anyone? Will there be plenty of goodies for all?
Dressed in green from head to toe with black knees socks pulled tight above worn tennis shoes, the man trudged determinedly along the busy interstate.
Not a hitchhiker,
He walked to make a statement, a reminder to we who passed on our way to cozy homes, and gatherings with friends and family.
Bowing him with its weight was a cross, larger than the man himself. It was not on rollers as some, but pressing down with all its bulk onto the weary shoulders of this traveller.
And as his mission was fulfilled again, the unspoken words echoed in my head, "Don't forget."
So I reflected, and begin to imagine…
The real miracle of Christmas that began with a baby and ended with a tree, a tomb, and three excruciating days of waiting…
And a victory unlike any other.
The journey to Bethlehem was around sixty-eight miles. An average man could walk around twenty miles a day, but a man with an extremely pregnant wife? Let's just say they probably didn't travel very quickly. Beween aches, and swelling, and possible contractions, and potty breaks every hour, their journey would have been tediously slow.
The relief she felt when she first glimpsed the city on the horizon would have been palpable. Finally, a warm bed, rest and relief.
Joseph returns to her, shoulders slumped lower each time with great sadness in his eyes and maybe a spark of anger as he shares the bad news again and again.
Exhausted, and scared, I can't help but imagine young Mary trying to be brave as tears leak from her eyes.
And Joseph being devastated by his lack of ability to provide appropriate shelter for his vulnerable teenage bride.
The kindness or maybe the just the insensitivity of an Inn keeper landed them with a roof over their head, but little more.
Me with my just right pillow, and new quilt and she with what? Some rolled up cloth to lay her weary head on? Did Joseph gently cover her with their lone blanket as she chilled between sweat drenched pains?
Was He terrified as his wife labored?
Did his silent prayers traverse the span from man to God in the desperate communication of one asked to do more than any man before and any man since?
Did he weep with joy as he delivered God Into this cold world?
Unknowingly, with the cutting of the cord--he started the ticking of the clock that began His precious child's journey to death and back again.
And with that first cry of a tiny babe,
God's grace was delivered
And our world was changed forever.
*************
John 1:14 The Word became flesh and made his dwelling among us. We have seen his glory, the glory of the one and only Son, who came from the Father, full of grace and truth.
-Merry Christmas to you all and thank you for reading my blog this year. I will begin again in 2016. Talk to you soon!
In his love,
Loree