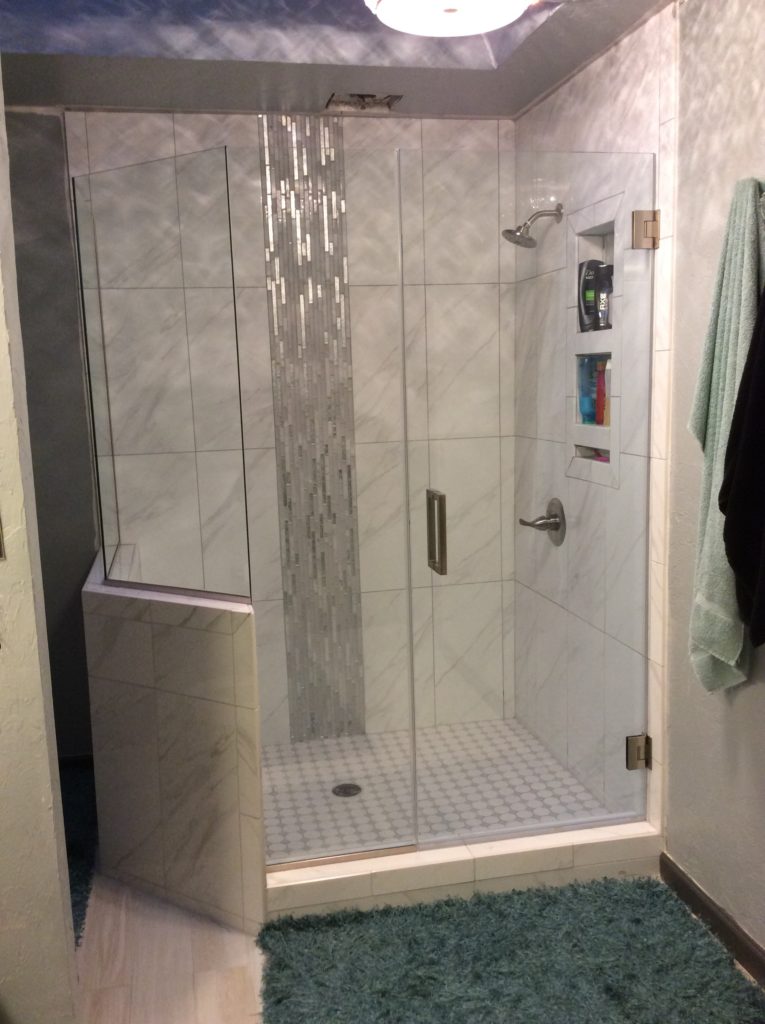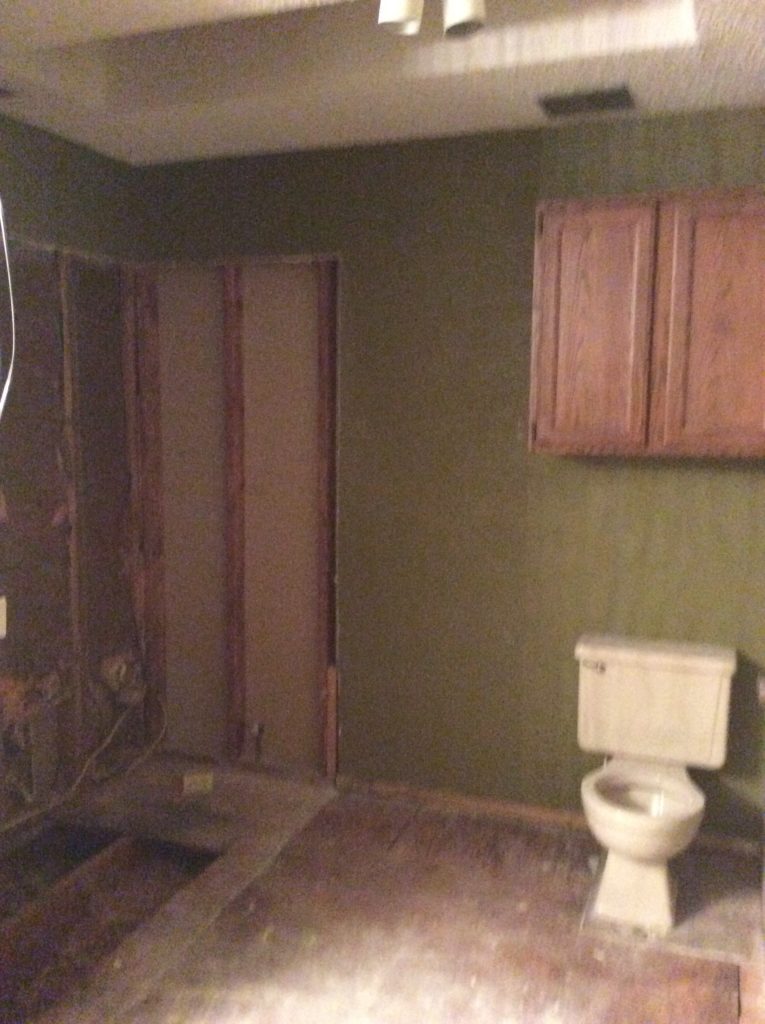 "All of life is a coming home.
Salesmen, secretaries, coal miners,
Beekeepers, sword swallowers–all of us.
All the restless hearts of the world…
All trying to find a way home.
It's hard to describe what I felt like then.
Picture yourself walking for days in a driving snow.
You don't even know you're walking in circles–
The heaviness of your legs in the drifts;
Your shouts disappearing into the wind.
How small you can feel.
How far away home can be.
Home."
Excerpt from Patch Adams
****************
A new zip code.
A forgotten derelict of a house.
A new place to hang my hat.
Walls deconstructed, reconstructed, cut, expanded, papered, painted,
And so our journey went.
The master bath proved to be the biggest renovation challenge.
We tore down an unnecessary wall to make one large room, ripped out the filthy chipped tub and replaced it with a shower. We treated the mold under the old tile, and any other unpleasant surprises hiding in secret. Finally we tucked the toilet in the corner instead of leaving it front and center since it was not the focal point of the room.
Even with all the renovations done, it was not a home until I made it so. I displayed my precious family photos, placed my favorite chair just so, put out the proverbial welcome mat and let the newly reborn house be a gathering place for others.
What makes a true home?
A welcoming haven? A place of peace and comfort and acceptance for your restless and sometimes tattered soul?
Or in less than optimal circumstances, it looms lonely as a place you return to each evening—never feeling like a true home, just a house.
More than simply a shelter to keep the weather out, it can be the place you live now, your parents place, or even a childhood dwelling place.
Or maybe it's not even a structure with four walls, maybe it's your people, your family or your church.
We sometimes yearn for the home we've never really had, or a distant memory, or something we mourn because we have it no more.
Sometimes we are determined to create the kind of loving, accepting home we were fortunate enough to be brought up in. Other times we are just as determined to establish a home looking nothing like our dysfunctional home of origin.
After a trying day with well-meaning but gripey church folks, one of my friends said, "I'm not going to let petty things upset me anymore, I'm just going to keep my eyes on heaven."
She knew how to keep her temporary life on earth in perspective. She knew where her ultimate home resided.
As a child my sister and I loved to roam among the mossy tombstones near my Missouri grandparents' home, discovering ancient dates on crumbling stone.
I felt drawn to the peaceful setting and my mind raced with imagined stories of their lives—some happy, some tragic. The mother and child buried beside each other sobered me. I envisioned a grieving husband kneeling between them—imagined from tidbits of worn text carved on the cool stone.
Those pioneers knew then what I strive to remember now--when peace escapes me and the walls press in.
Written on headstone after headstone in delicate script or bold block lettering were the words,
"Gone Home".
***************
Proverbs 27:8 "Like a bird that wanders from its nest, so is a person who wanders from his home."
-What kind of home did you come from? How do you pattern your current home?
-Write a thanks to God for being with you during the trials of life and for the heavenly home awaiting you.