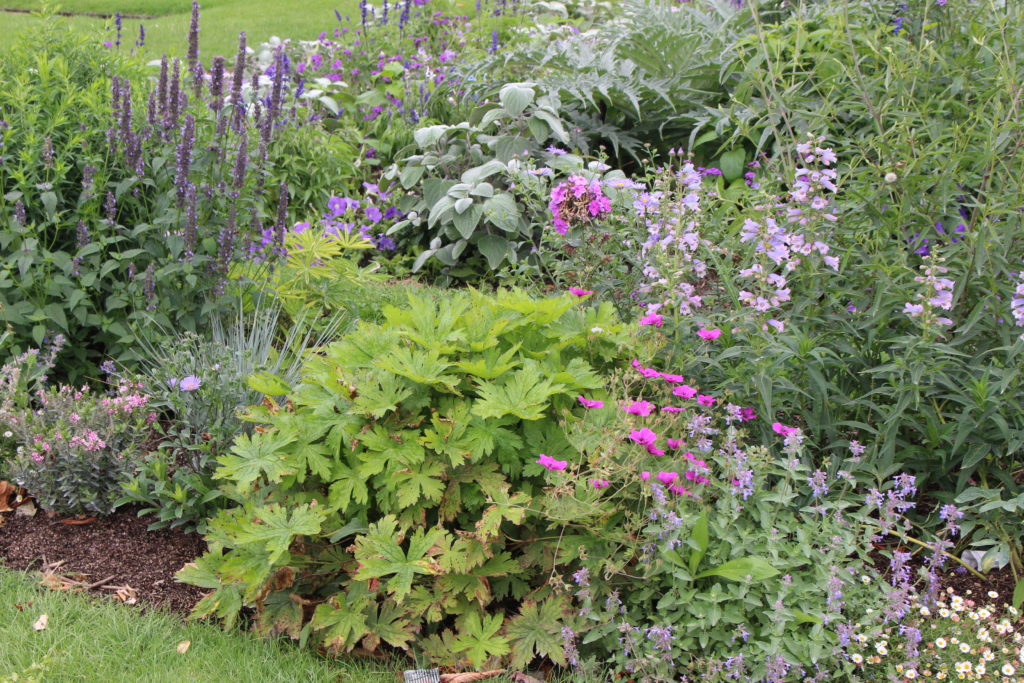 A small crowd huddled as cameras snapped. Smiles and laughs tinkled like chimes in the breeze. Curious, I halted my blissful meandering and moved near.
Could it be what I think it is? In the shadow of the greatest art museum in Paris? Among luscious floral gardens and pristine ponds?
It took me a second or five to realize—someone in a brilliant stroke plugged in an ancient solution to an age-old problem. "How do you mow a steep embankment?"
You get a goat.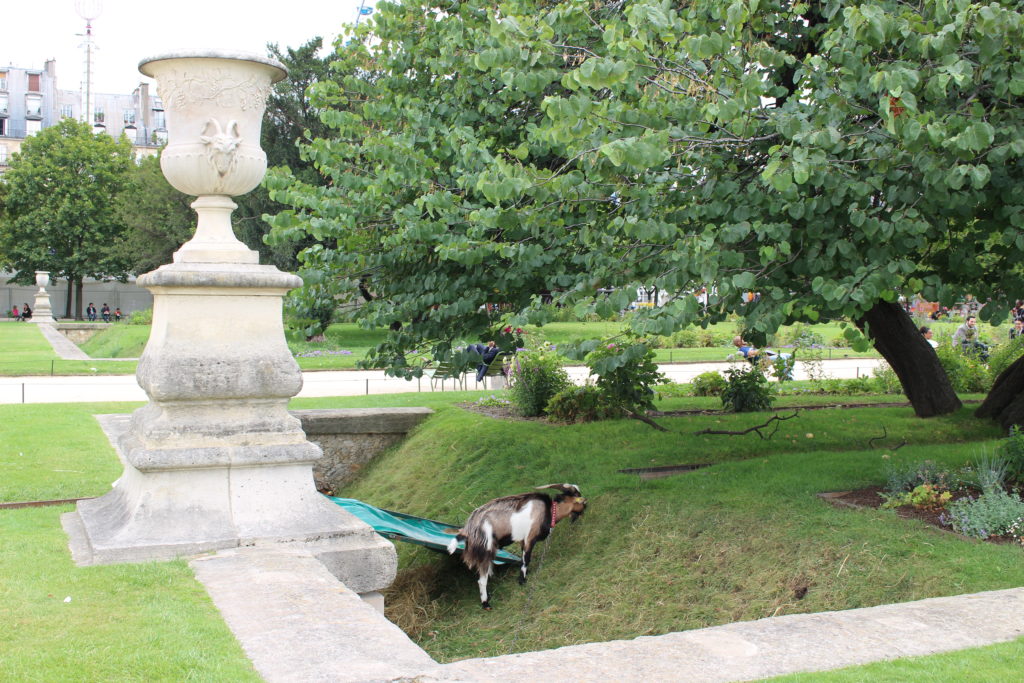 Maybe a little odd in the middle of a bustling city and a setting of such grandeur and opulence, but genius. With care, they staked a turquoise tarp for shade over a water basin, not that I ever saw the goat under it in my multiple passes through the gardens.
The Yellow Page add could have read: "I work for free, I'm environmentally friendly, I toil seven days a week with no complaining, no sick days or whining for pay raises. I get along with others and mind my own business. Room and board required." Mr. HW Goat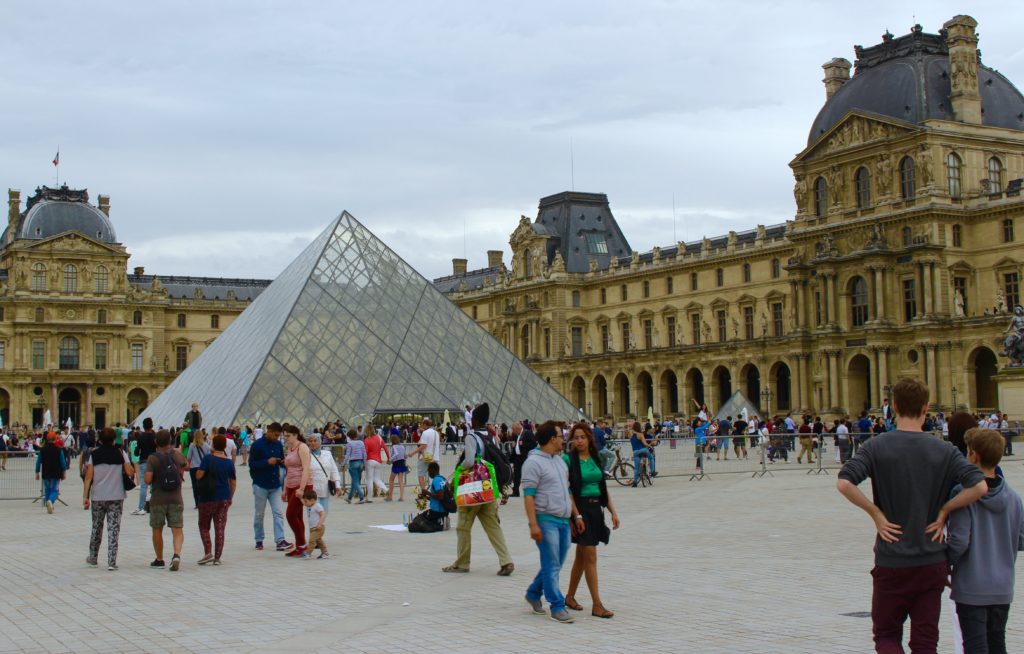 When there's that looming date on the calendar
When it hovers uncertain.
The dread feels like the slow tightening of a noose. The panic threatens to well deep and spill out involuntarily.
The graduation date
The intervention
The job termination
The divorce
Or the election.
And the pit in our stomach grows queasy with worry.
And we trim our hedges and and cut our yards and tend our flowers and make sure the appearance of our home waves cheery to the neighbor.
All the while our anxiety simmers hidden until it spills messy on the floor at the feet of a loved one, a co-worker, or an innocent bystander who gets doused in it's verbal barrage of ugly.
And the helpless feeling threatens to drown.
But the goat knows his job and does it well. He does not deviate from day to day. He doesn't worry about tomorrow. He just does what he was created to do.
And I am going to do what I know I need to do. As media zings and candidates sling, and my fellow countrymen argue and fight and slam, I will let my voice be heard, my right as freedom demands.
I am going to vote.
But I will vote the issues, not the person, both desperately trying to closet an appalling lack of moral fortitude.
I am not going to stress and let anxiety destroy my peace.
I will be like the goat. I will live one day at a time.
I will quit wringing my hands and lay my worries at his feet.
And I remember—God has set up and torn down kings for millenniums. He is still in charge. He is still the sovereign LORD of ALL.
And no matter what happens in the uneasy future, I repeat the mantra—
This world is not my home.
God is still in control.
And we can rely on prayer and trust scripture's promises to navigate this murky swamp, with these three pertinent reminders that worry about the future is a futile endeavor:
"Let everyone be subject to the governing authorities, for there is no authority except that which God has established. The authorities that exist have been established by God." Ro 13:1
"It is He who changes the times and the epochs; He removes kings and establishes kings; He gives wisdom to wise men And knowledge to men of understanding." Daniel 2:21
"…In order that the living may know That the Most High is ruler over the realm of mankind, And bestows it on whom He wishes And sets over it the lowliest of men." Daniel 4:17
Peace be with you.