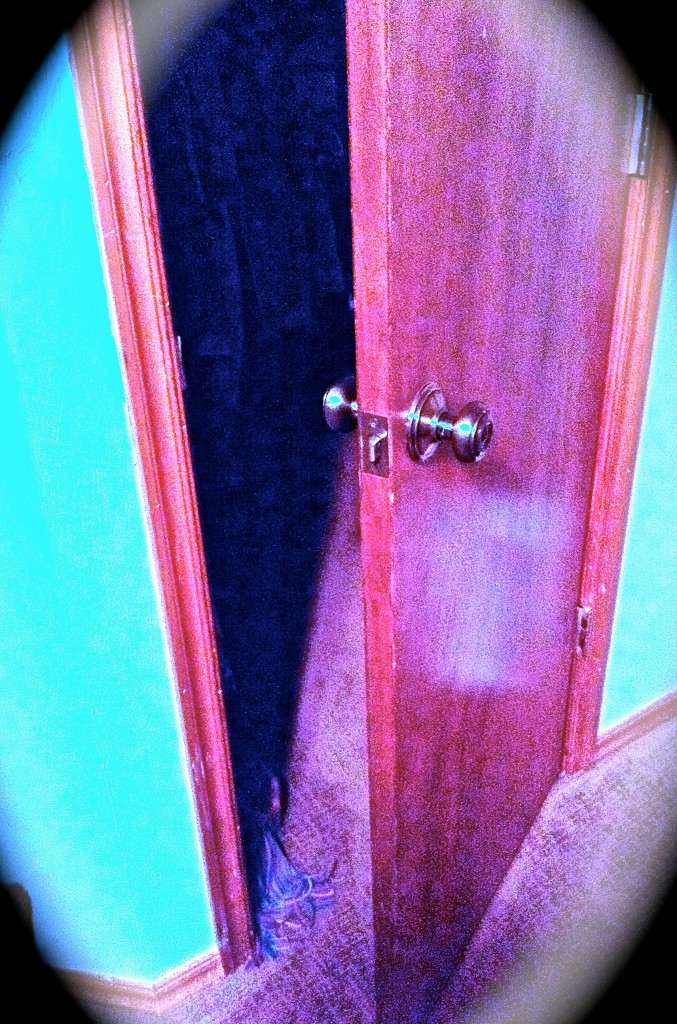 It was in my closet,
That secret scary place.
We approached with whispered note,
And cautious tread.
A nervous giggle and a breath of courage propelled us inside.
To most people, a closet is one of the least scary places on earth. It was only to be avoided because of stinky shoes and piles of clothes on the floor.
But when I was in grade school in a small West Texas town, we lived in a small red brick house. It came complete with a crawl space underneath, no cement slab like our current house.
The entrance to that crawl space was in the floor of our shared closet. A place of nightmares and uneasy sleep, the door securely shut before eyelids closed.
We would gather round, sister and friends. On a dare, the bravest person would pry it open. Flashlight in hand, we would peer into the dank, musty depths.
Once a sound of skittering feet sent us flying with shrieks, back into the bedroom, only to realize no one put the cover back on. Visions of rats pouring into our room propelled me back, heart pounding in panicked bravado, to cover the thing.
We hovered on the brink, yet no one had the courage to ever step down below. It was enough just to gaze on the black unknown.
We all have a secret place, a secret sin, a secret struggle. A place we circle around, over and over. Some days we hover, some days we slip, other days we just plunge in, determination blown to the wind.
Failure eats at us. Remorse sets in, as we struggle to put the cover back on our resolve. Discouragement and disgust with our weak flesh lingers.
Guilt carves canyons in our soul.
Yet, I know the only place I can get the strength to start again each day. So I cast my eyes on him. With prayer, I dust myself off, scrub the dirt from my knees, and turn my back on the secret place.
I'm grateful always for the treasured gift of his patient forever-love.
***************
Psalms 73:26 My flesh and my heart may fail, but God is the rock and firm strength of my heart and my portion forever.
-Think of a time when you failed miserably.
-We all fall short on a daily basis. Take comfort in the fact that God knows our weaknesses and loves us anyway. He just asks us to give them over to him.