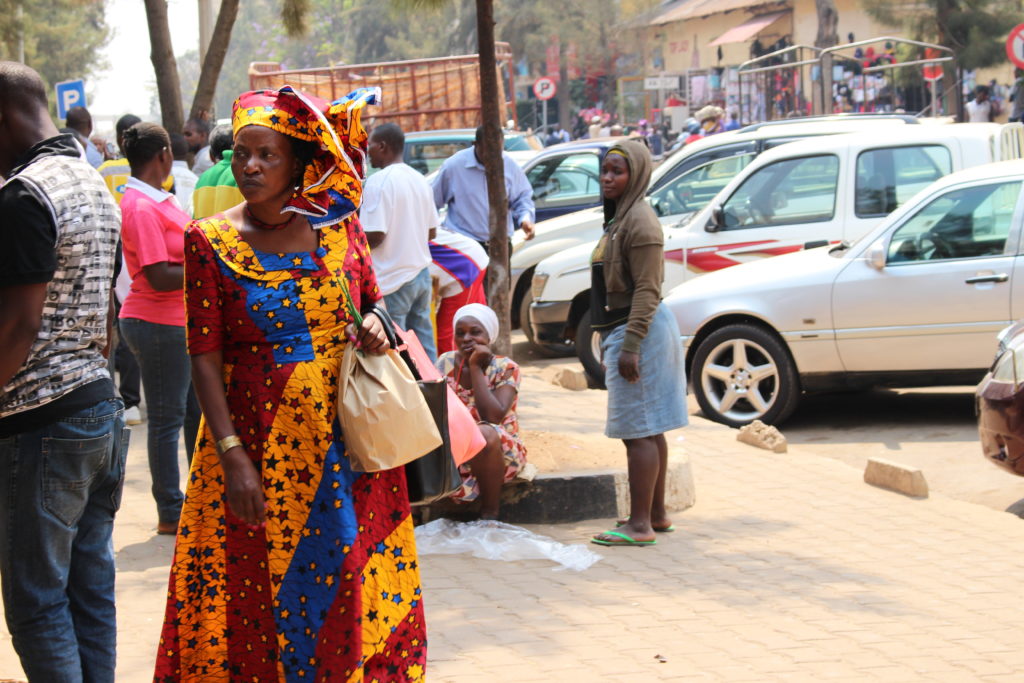 She strode regal like an African Queen.
And I stared, all the while pretending I wasn't staring.
Hoping she wouldn't notice me.
Like I used to do at the mall when I wanted to see if that guy I caught out of the corner of my eye was as good-looking as I thought. When I wanted to see (wishfully) if he was looking at me.
Even as I spotted her head covering bobbing among the crowd, I could tell she exuded command and authority. No shrinking violet, the vivid primary colors of her native dress,
Demanded attention.
Demanded respect.
The unusual and exquisite tailoring spoke of expertise with it's double layered collar, button detail, the bias cut of the skirt, and the beautiful waterfall of the hat.
As if she were royalty, and maybe she was, the crowded downtown shoppers parted like the Red Sea as she glided by.
And they stared just like me.
But the other detail that did not escape me, she was easily over sixty. In a nation where more than 50% of the country is under twenty, and the life expectancy is only a mere fifty-eight years, only 2.4% are over sixty-five.
Meaning? She was not slaughtered in the 1994 Genocide like the close to a million souls in her age group. And she had not fallen into ill health because of hardship and lack of medical provision like many others of age.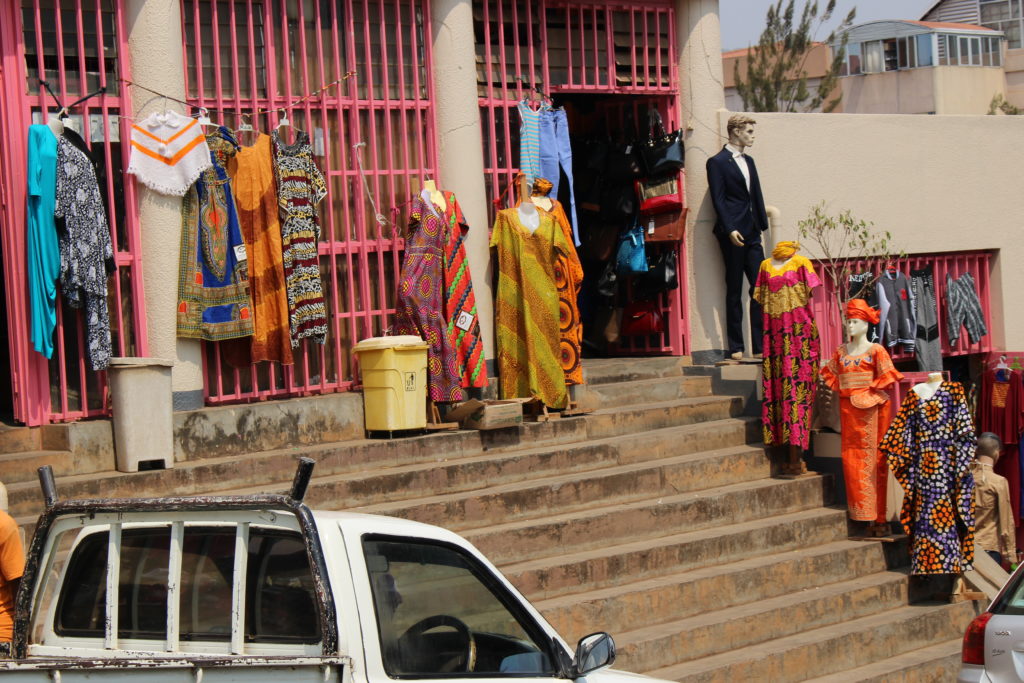 I wonder if she asks herself why she was spared?
I hope she knows.
I hope she has lived a life though borne of tragedy, redeemed in giving meaning to others.
I hope she is one of the many adults who took in scores of orphans to raise as their own when their parents were executed. 95,000 Rwandan children and youth were orphaned in that terrible one hundred day blot in their history.
I hope we know.
I hope we revel in the fact that we too were spared.
Spared from a life of meaningless days, futile pursuits and hopeless futures.
Eternal reward instead of eternal punishment.
We the unworthy
We the traitorous and fickle
We the weak and timid.
Yet in one bold, agonizing, horrifying act,
His love flowed out of his broken body along with the lifeblood of his laboring heart.
And in those minutes that changed our history,
He did not die for us because we were good or deserving.
But for the love.
The compassion of a father to a child, watching us flounder and fail again and again.
So he did the unthinkable, he died cruel for us.
He died for her.
The color of our skin or the origin of our birth matters not.
We are all created with love in his image and walk beautiful in his sight.
*************************
Romans 5:8 But God demonstrates his own love for us in this: While we were still sinners, Christ died for us.
-Do you struggle with feelings of unworthiness?
-Accept that he doesn't dwell on your past, only your future bathed in his cleansing blood. Say a prayer of thanks everyday this week.