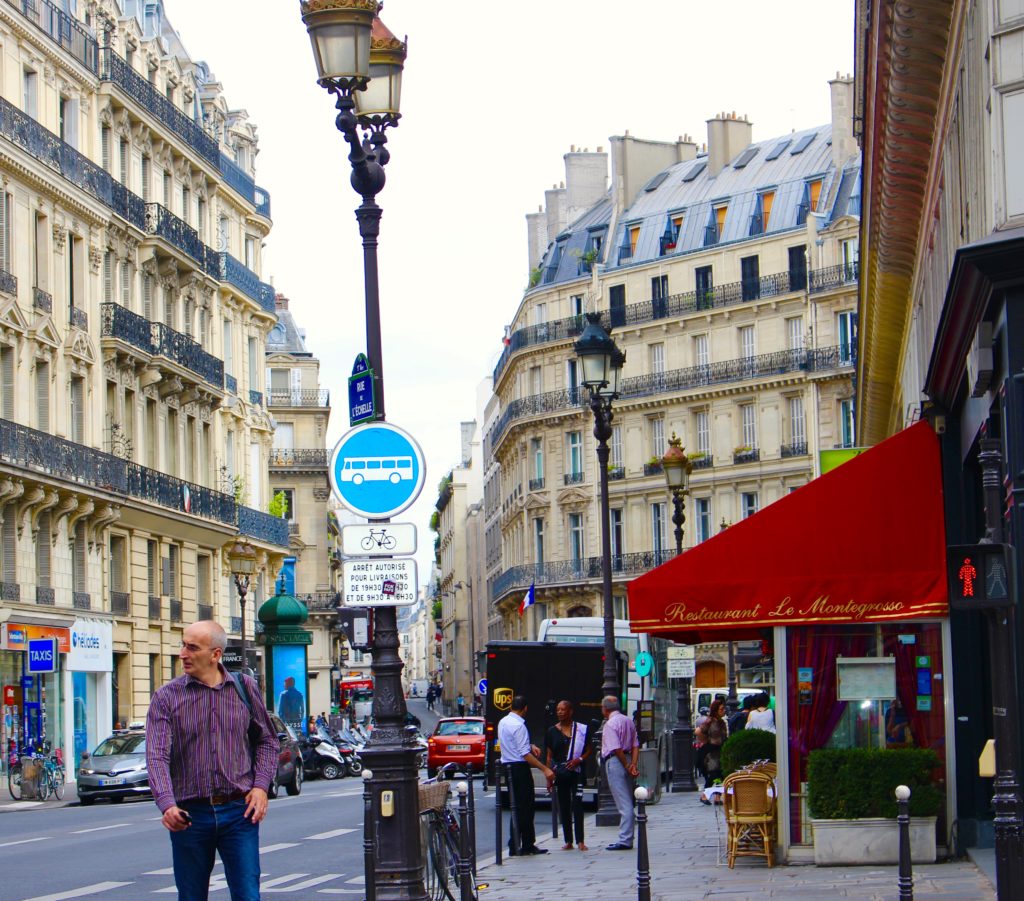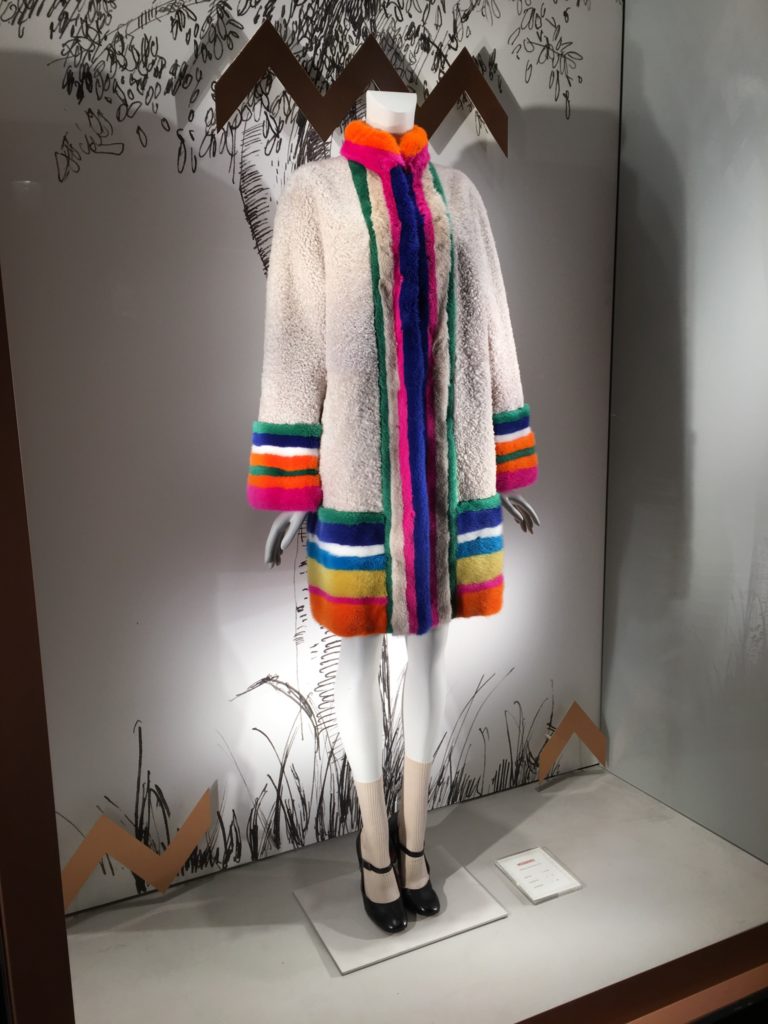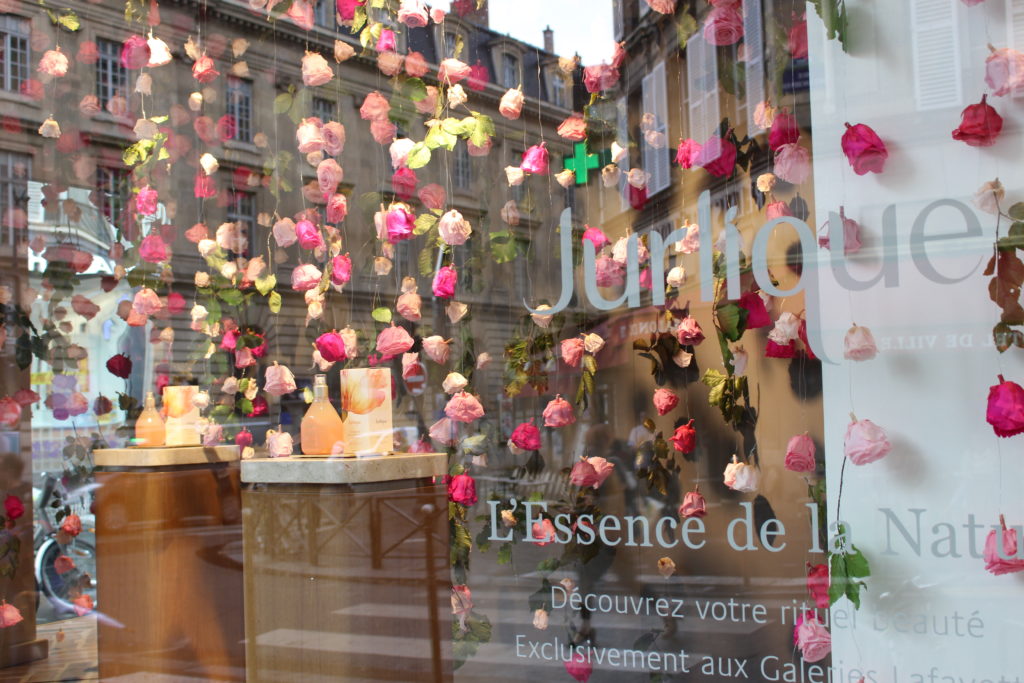 The city lights winked and twinkled magic as my son and I strolled giddy down a quiet Paris boulevard. On a satisfied high, full from a repast of Sea Bass swimming in a perfectly infused sauce, I glimpsed the pile.
We almost missed them huddled awkward in a narrow alcove as we sped by in blind rumination. A distance yawned before my mind could register. This was not a panhandler, not a group of transients, with grimy faces etched in fated acceptance.
When the forlorn scene penetrated my American-thick mind, I laid my hand on Taylor's arm and whispered,
"I have to go back."
My gut lurched as I reached into the depths of my purse for cash. Finding a bill, I spun around and retraced my steps. As I approached sorrowful, I gazed into the faces of a young olive skinned man and his wife. With her head bowed shy beneath an inky head covering, I read the deep sadness pooled in her dark eyes.
The odor of grief overpowering.
This wrecked situation splayed heart-wrenching enough, but tears sprung to my eyes as the distance closed between us and I observed the nest. Burrowed between the coverings on this chilly, dirty street lie a ten month old baby and eyeing me curiously stared a three-year-old girl. I attempted a tremulous smile at the babies as I handed over the bill and ducked away before they could see the tears gathering.
I pushed down the sob that threatened to spill. We tread in stunned silence. Several blocks sped past before I could overcome my emotions enough to trust my quavering voice.
I wanted to stop the world spin and sit on the curb with my face in my hands to weep an ocean.
To weep for the displaced and alone.
To weep for the households split apart.
To weep for the families who gave up their homes and jobs to flee in the face of evil—only to find themselves homeless in a foreign land.
No food, no shelter, no hope.
Their lives spared, but at what cost? 
The words "Syrian Refugee" were just that, simple words in black and white and forgotten by the time I reached the next news page.
But then I gazed upon the reality of a life on the run. A life with no place to lay your head at night and no country to call home.
Heart breaking are mere words to describe a world blown apart.
A home forever lost.
A way of life vanished violent by guns and bombs and fear.
Where is the justice?
Where is the fairness?
And I sleep for granted on a pillow sunk just right to the shape of my head.
And the sorrow wells up again as I shut my eyes and see their shell-shocked stares behind my eyelids.
And I turn to the only comfort I know.
The only peace in this wretched world.
The ancient words caress my soul with a promise so healing.
1. – "In peace I will lie down and sleep, for you alone, LORD, make me dwell in safety." Psalm 4:8
2. – "Bring to an end the violence of the wicked and make the righteous secure—you, the righteous God who probes minds an hearts. My shield is God Most High, who saves the upright in heart." Psalm 7:9-10
3. – "The LORD is a refuge for the oppressed, a stronghold in times of trouble. Those who know your name trust in you, for you, LORD have never forsaken those who seek you." Psalm 9:9
4. – "You LORD, hear the desire of the afflicted; you encourage them, and you listen to their cry, defending the fatherless and the oppressed, so that mere earthy mortals will never again strike terror." Psalm 10:17
5. – "But I trust in your unfailing love; my heart rejoices in your salvation. I will sing the LORD's praise, for he has been good to me." Psalm 13:5-6
And I remember bold,
God is in control,
This world is not my home.
And I breathe deep the scent of peace.
***************