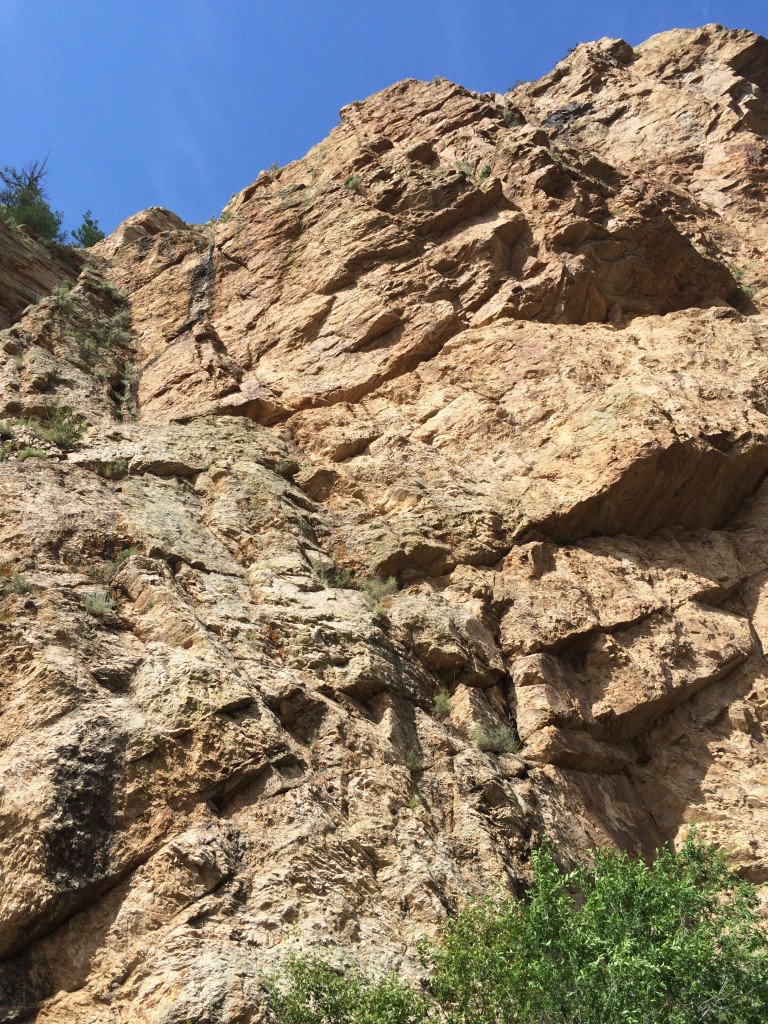 The view was breathtaking at this altitude, but I couldn't breathe. My heart pounded. I felt the shaky fingers of fear clutch my throat and begin to squeeze the thinning air out of my laboring lungs.
But I kept silent.
Reluctant to share my terror.
Loath to admit my fear.
All eyes were on me as I stepped forward. The harness in place, the rappeling guides tightened the buckles and straps while laughing and joking.
As if it were no big deal.
As if I weren't about to step into thin air.
As if I weren't about to walk off a cliff.
With my face to the mountain and my back to the abyss, they instructed, "You'll be fine. Just don't look down."
Of course, like Lot's wife, what is the first thing you want to do when someone tells you not to?
But I really wish I hadn't. For below me were craggy outcroppings and jagged rocks, the bottom, much farther away than I imagined.
Doesn't it matter that we are all beginners? Isn't there a smaller cliff nearby?
The hardest part? 
The first step.
The step away from the solid and safe.
The step out into the unknown.
With a final breath I said a prayer
And stepped over the edge.
When God calls, it can be to a simple task like sending cards to the sick, picking up someone for church who can't drive after dark, or working in the food pantry.
It might be something we are semi-comfortable with like a professional teacher leading a kids class or adult bible class. Though the thought of teaching from the bible can be humbling in and of itself.
Or it can be something completely out of your wheelhouse and can fill you with the cold sweat, trembling kind of fear. It might be things like public speaking or witnessing to a co-worker or that ever scary group…the teens.
Then there's that voice in your head that says, "There's no way that you can to do that!"
"You'll never be good enough."
"You'll never be smart enough."
"You'll never be confident enough."
"You will surely fail!"
It is Satan on the attack, filling us with anxiety and inadequacy, trying to undermine God in any way possible.
But God won't ask you to do something you can't do. So whose voice are you going to listen to?
"Don't be a Jonah," I chided my boys.
A Jonah who thought he knew best,
A Jonah who didn't want to listen.
A Jonah who thought he could run away from God.
So take a deep breath and accept the challenge,
Step away from the solid and safe,
Step out into the unknown,
And with a prayer on your lips,
Step over the edge.
***************
Proverbs 19:21 Many are the plans in a person's heart, but it is the Lord's purpose that prevails.
-What has God asked you to do?
-Have you done it? If not, listen for his guidance and look for another opportunity.