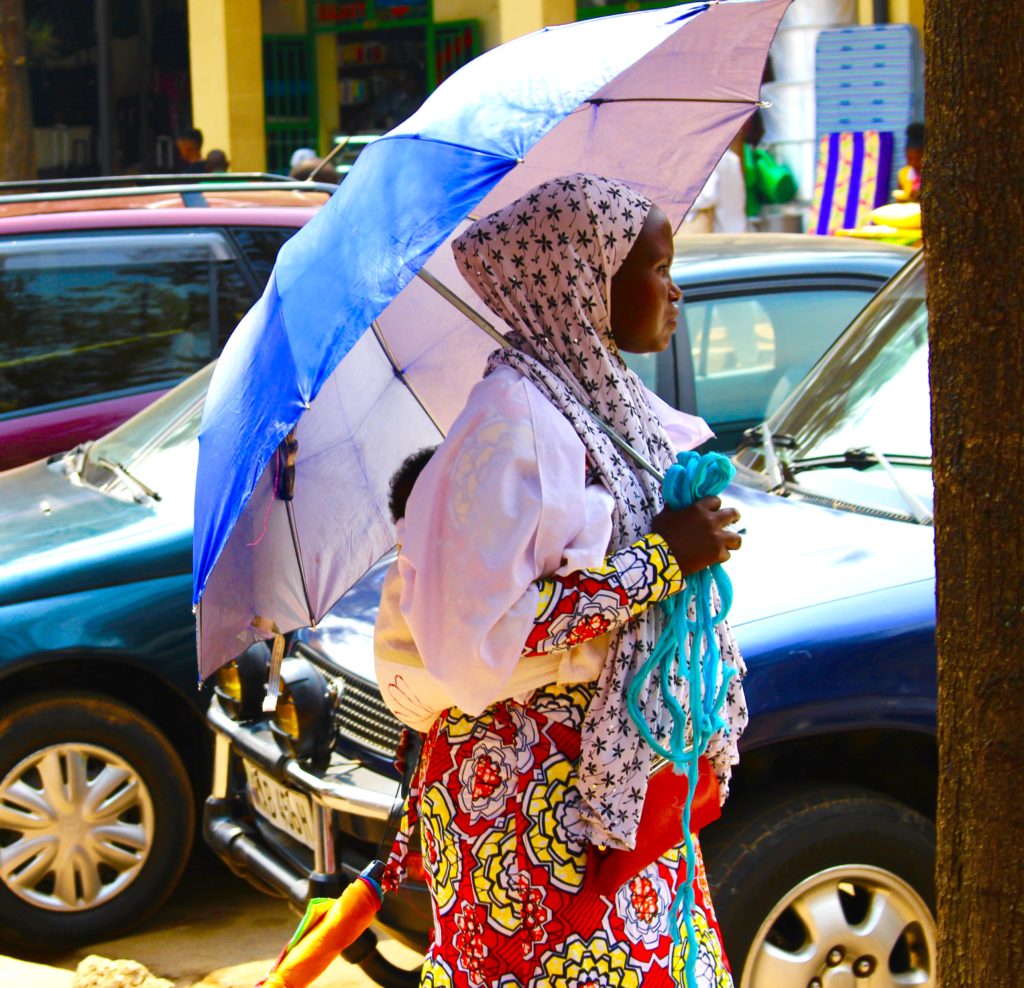 Snug as a bug in a rug.
The rhyme whispered a familiar cadence in my head as I witnessed the same ingenuity over and over. Fascinated, I determined to get a close-up photograph.
Blurry…oops she turned away at the last second…oh no…another person stepped in the way…
Standing on the street, patience waining, I watching the hustle bustle past street vendors and overflowing shops as I snapped and snapped.
I can't figure out how they do it, bodies wrapped tight with a blanket. The mothers carry their babies on their backs. A nifty innovation for unencumbered shopping, washing, or just walking everywhere like most do.
Not a stroller in sight.
Anywhere.
And we thought "hands free" meant bluetooth and various other communication devices.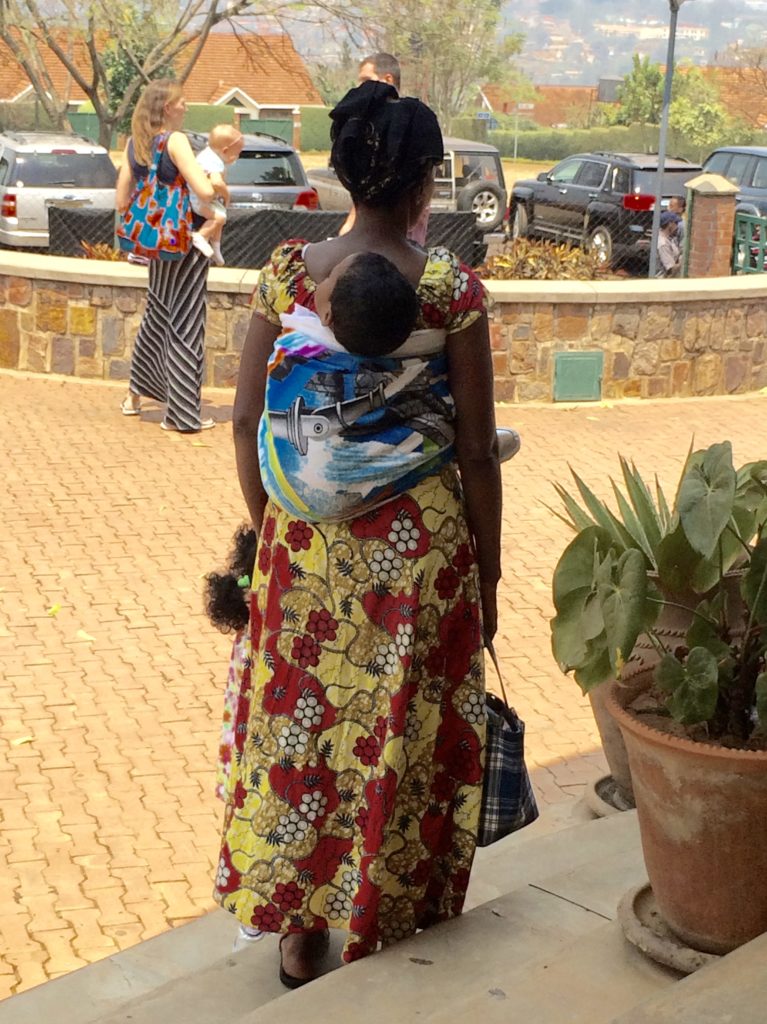 The infants I get. Carrying a ten to fifteen pounder seems no big deal. But some of those kids look to be two years old. Yikes.
Thats like carrying a huge sack of potatoes or two—or three.
On your back.
Everyday.
For hours.
It's a load that while tiring to the mother, gives a sense of security and comfort to the baby. But it's a burden carried with love and care.
I think about the burdens we carry in the name of love. The cancer stricken family member we minister to. The marriage wars we witness between those we care about. The fear that the depression we view in another will spiral down too far to return. The crisis of faith in our dear friend who hides it well behind a bright smile.
The life hacks.
We pack our anxiety in secret and hide the weary load in dark places. And we often make the bad decision to hang  onto them like a precious bundle hoarded and camouflaged as healthy concern.
Yet some burdens we are called to carry.
And we falter so tired.
And we can't get our stuff together.
And we keen we aren't strong enough,
And we cry we can't take it anymore.
And we wail for relief and answers and resolution.
All the while Jesus waits and waits, and implores us to lay our cares at his feet.
And when we finally decide we can't walk alone any further, he gently folds us in his arms and wipes our tears.
And he cradles our millstone in his hands.
Sometimes he removes it,
And sometimes he simply relieves some of the pressure,
And paints our soul with his bold strokes of peace,
A beautiful abstract of human suffering, bathed and restored in the calming light of his glory.
*******************
Matthew 11:28 Come to me, all you who are weary and burdened, and I will give you rest. Take my yoke upon you and learn from me, for I am gentle and humble in heart, and you will find rest for your souls. For my yoke is easy and my burden is light.
-What do you need to lay at Jesus feet?
-Make a God decision to pray for peace and rest right now.